Trail Report: Eagle River
Reported By: hollyt
Date of Report: 02/26/2016
Trail Conditions: Fair
Snow Cover: 6 give or take on trail
Area Report:

Sno-Eagles TRAILS Fair
Conditions may change
Still Icy, icy
Same old same old.  Average of FAIR.  There is Good and Poor out there too.  Traffic is really low. Icy base and for the most part snow covered.
Grooming continues.
Warm up Saturday high 30's or may be higher.
Some Lake Snow later in the day yesterday.  Not what was predicted. Next snow Sunday into Monday.
CATFISH LAKE LOOP & EAGLE LAKE TRAILS ARE BOTH MARKED WITH ORANGE REFLECTIVE BARRELS & OPEN! All barrels in place. Surface slush is freezing overnight and reappearing mid day.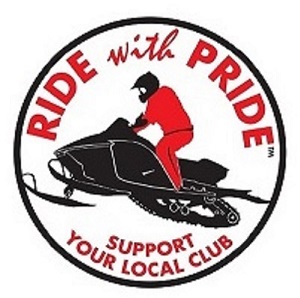 Ride with Pride Raffle – 1st prize choice of 2016 SkiDoo snowmobile OR Cam ATV. 2nd prize 55″ Flat Panel TV. 3rd prize Wild Eagle Lodge mini vacation with dinner. 4th prize Eagle Waters Mini Vacation.  Tickets $2 or 3 for $5.  Go to sno-eagles.org for more outlets selling tickets. Drawing February 27 at TrackSide
February 27 – SNO(Saturday Night Out) White Spruce Inn
Starting February 15 through Mid-March YOU WILL NOT BE ABLE TO PURCHASE A PASS AT ANY OUTLET IN THE STATE.
• The DNR is updating to a new system.
• If you are a Club Member you can still purchase on the AWSC site.
• If you are not a Club Member you must go to a DNR Office Center.
• You can find them at http://dnr.wi.gov/Contact/SSbyRegion.html
• OR you can call 1-888-936-7463 to order over the phone.
• If you have questions please contact me at 715.617.4708.

Have a great day!  Do The Dance!

Holly Tomlanovich
Sno-Eagles, Inc
PROUD GROOMERS OF THE SNOWMOBILE CAPITAL OF THE WORLD
Recorded Trail Updates – 715.479.5185
News & Events: