Trail Report: Allegan County
Reported By: CHICAUGON LAKE INN
Date of Report: 02/09/2012
Trail Conditions: Fair
Snow Cover: 6 to 12 inches
Area Report: Our trails have been groomed and ready to go for the weekend. Our over all trail system is in fair condition and more toward Good condition on the northern trails. We did have quite a warm up last weekend but now the temps are going to be "Good & Cold" this weekend. A little snow is in the forecast for tonight and possibly tomorrow… no big storms coming in that I can see. Trails are rideable… a little icy on the corners and the snow thins out as you are getting near the intersections and coming in to Crystal Falls & Iron River. Once you get a couple miles out of town the trails do improve.
Trail #2 – Fair to Good condition
Trail #107, #15-N and #113- Good condition
Trail #111 – Fair condition… but there is about 4 miles where you ride along side the road.. this area is fairly bare.
Trail #16 – Fair to Good condition
Trail #116 – Fair condition

Click Here to order a Allegan County, MI snowmobile trail map.
(Please include your Name, Address, City, State and Zip with your map request.)
Snowmobiling Information
The Allegan county area offers miles of hilly, and curvy areas to test your skills. Plenty of wildlife and many connecting trails to other west Michigan areas. You can ride from Indiana clear up to Gun Lake, MI. Trails consist of old rail road beds and plenty of fields for "cleaning the carbon out". Also the wooded areas are very beautiful and some areas follow the Kalamazoo river. So the sites are amazing.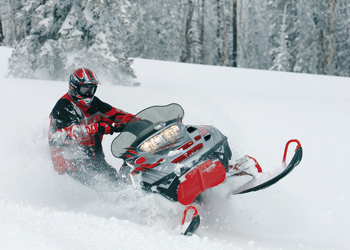 This area is also ran by volunteers that have been doing this for years.
Trail is taken care of by the Allegan County Snowmobile Club. For info of upcoming events please contact us at www.acsc.us . Good luck and be safe. Also stay on the trail or well lose it. If it's not marked than go back and find a marker. Private land is very scarce for us to ride on. Respect the trail and it will respect you.
Allegan is located in the South West portion of Michigan. We usually get 70 inches of lake effect snowfall annually.