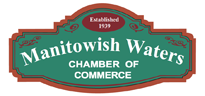 Trail Report: Manitowish Waters
Reported By: Barry Hopkins
Date of Report: 01/29/2015
Trail Conditions: Good
Snow Cover: 12″ – 18″ +
Area Report: Our trails remain in good condition. 40% chance of snow showers today. Cooler temperatures for the next week or so. We did get about 3″ snow monday night. Continue to ride safely, some corners are getting icey.
News & Events: If you want guns & Roses tickets, do not wait until Sunday, they will be gone.
Check out our awesome raffle sled at Dietz's service, get your tickets while they last. If you need a map of our trail system, shoot us an email, Our Chamber has been awesome at mailing these out for us. A big thank you to Sarah and Julie at the Chamber office!
Sunday Feb 1st Breakfast at the Pea Patch 8 am – noon and drawing for Guns and Roses Raffle
Scrambled eggs, hash browns, bacon, our super secret extra tasty stuffed french toast, fruit salad, muffins, coffee and OJ. $9.00
Saturday Feb 14th Winterfest Rendezvous Events include: Ice fishing contest, Raffles, Kids games, Live Music by Justin Russell inside our heated tent, drawing for a 2015 Skidoo Renegade, food and beverages available, Fireworks show at 6:30. We are looking for raffle items so if you have something you would like to donate, you can drop it off at the Pea Patch. This is a really fun day and one of our biggest fundraisers for the Sno Skeeters. See more information on our website calendar at: www.mw-snoskeeters.com

Snowmobiling Information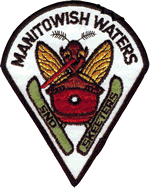 The Manitowish Waters Sno-Skeeters snowmobile club was founded in 1968 and is one of the oldest snowmobile clubs in existence today in Wisconsin. Located in the very northwest corner of Vilas county, Manitowish Waters borders the Lake Superior snow-belt country. With average snowfalls of 150 inches and over 25 miles of professionally groomed trails, the area is one of Vilas County's top winter vacation areas.
The Manitowish Waters trail system is a unique hub network directly linking into 5 other trail systems. With Minocqua/Woodruff to our south, St. Germain/Eagle River to our southeast, Lake Gogebic to our north, Presque Isle/Winchester to our northeast, Mercer and Hurley to our northwest and Lac du Flambeau/Price County to our west, our area residents and guests can choose from a variety of daily or overnight destinations for scenic riding with excellent pit stops along the way.
The Manitowish Waters Sno-Skeeters maintain an active grooming schedule for the area's trail system. Coordinated efforts with the surrounding communities provide continuous smoothly-groomed trails in this northwest sector. The Sno-Skeeters own and operate some of the newest grooming equipment on the market today. Support the club by attending their special events or contributing to the "trail pigs" at local establishments along the trails. Or show your support by becoming a member!
Enjoy, and please ride responsibly and safely!
View our Webcam | Please refresh to update the image