Trail Report: Price County – Park Falls, Phillips & Prentice
Reported By: Price County Tourism Department
Date of Report: 01/23/2015
Trail Conditions: Good
Snow Cover: 2 – 14 inches
Area Report: Snowmobile trails are in good to fair condition and all trails are being groomed on a regular basis twice a week. For your safety and for the safety of the loggers who are trying to make a living out there, please slow down and show respect when traveling through their job sites.
Note: A snowmobile race is being held on Wilson Lake in Phillips Sat./Sun., January 24 & 25, 2015; please slow down and watch for out for riders and the race course.
Visit www.pricecountywi.net to view detailed trail reports and lodging information or to order a trail map. Or, call 800-269-4505 for recorded reports and to talk to the Tourism Department staff.
News & Events: Visit www.pricecountywi.net to view detailed event information.
Winter Fest Tavern League Tour – January 16 – 25, 2015; ends at 10 a.m. Sun., January 25; no entry fee to participate; cash prizes; a Tour Sheet & map can be printed from the Price County Tavern League website.
Sno-Drovers Poker Run & Breakfast Buffet – January 22, 23 & 24, 2015; breakfast buffet Saturday 8-11 a.m. at W770 Wind Song Lane, Park Falls; poker run ends 6 p.m. Saturday at that same location.
Phillips Winter Fest – January 24 & 25, 2015; Saturday – Ice Fishing Contest on Duroy, Elk and Long lakes 6am-4pm, win $5,000 if you catch the tagged fish, plus everyone that registers a fish will be entered in a drawing; 6pm Snowmobile Parade with FIREWORKS to follow on Lake Duroy; Saturday & Sunday – Cor PowerSports Snowmobile Races 9am on Wilson Lake; Sunday – Phillips Chaparral's Breakfast 8:30-11:30am at 784 N. Lake Avenue, Phillips, on Trail #102, with drawings for the Tavern League Tour and raffle winners to follow.
Cor PowerSports Cross Country Snowmobile Races – January 24 & 25, 2015, on Wilson Lake; registration is Fri. 6-8 p.m. & Sat. 7-8 a.m.; parade lap is at 8:30 a.m., racing is 9 a.m. – 4 p.m.
CANCELLED – Northwoods Hi-Riders Radar Speed Run – January 31, 2015, cancelled due to the ice condition
Elk River Pioneers Breakfast Buffet – February 1, 2015, 8:30-11:30 a.m. at 783 N. Lake Ave., Phillips, on Trail #102.
Elk River Pioneers Poker Run & Picnic – February 13 & 14, 2015, picnic begins Sat. 11 a.m. at Russo's Hill – Trail #80 / #12 southwest of Wilson Lake, Phillips; Poker Run final drawing is Saturday 8 p.m. at N8221 E. Wilson Flowage Road, Phillips (Wilson Lake).
Northwoods Hi-Riders Valentine's Day Dance – February 14, 2015 – 6 – 10 p.m. at N10091 Musser Road, Phillips (Musser Lake).


Click Here to order a Price County – Park Falls, Phillips & Prentice, WI snowmobile trail map.
(Please include your Name, Address, City, State and Zip with your map request.)
Snowmobiling Information
Price County, Wisconsin is one of the top ten snowmobile destinations in North America as rated by Snotrax International Magazine (Fall 2003).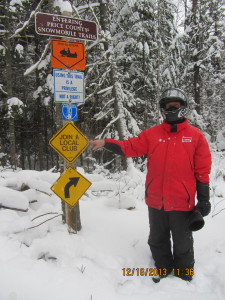 Plan your next adventure! Price County, located in Northwestern Wisconsin, is home to a variety of natural resources. This native abundance provides endless recreational opportunities, such as snowmobiling, cross country skiing, ice fishing, hiking, biking, golfing, canoeing, boating, fishing, hunting, camping, and ATV riding.
With 500 miles of meticulously groomed trails and fewer riders, Price County offers many unique ways to enjoy your snowmobile adventure in the Northwoods! Ride our trails this season and leave the crowds behind!
Opportunities include trails through the 800,000 acre Chequamegon-Nicolet National Forest, the Tuscobia State Trail from Park Falls to Rice Lake, the Pine Line Trail from Prentice to Medford, including a side trip to Timm's Hill, and numerous connecting trails as well as quality food, lodging and services in area communities making Price County the perfect snowmobile destination!
Here is what our visitors are saying:
Price County, Wisconsin trails were referred to as Priceless! by American Snowmobiler (Nov. 2006) stating they offer "many trail options, fewer crowds".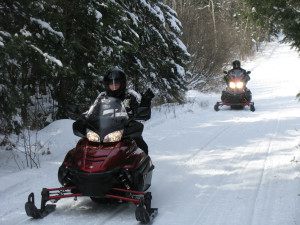 "Every year, some friends and I gather at my parents' house on Long Lake to enjoy a weekend of snowmobiling. Even though it was a little cold Friday and Saturday, we enjoyed a great weekend on the trails. We hit northern, western, and central Price County. The trails were in wonderful condition…the best we have ever experienced in our five years and 150+ miles of riding each trip we take up here." – M. Johnson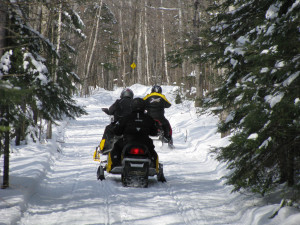 "We stayed in Phillips last weekend and rode snowmobiles from Friday thru Sunday – starting out rather cold but it was worth it 
for the wonderful the trails and people we met. We travel around 3 hours a couple time a year to come to this area for the snowmobiling and we haven't been disappointed yet with how great your trails are. Keep up the great work!!!!!!!!!!!" – J. Leeman
For more information about snowmobiling in Price County, Wisconsin please visit their website – CLICK HERE!