Trail Report: Price County – Park Falls, Phillips & Prentice
Reported By: Price County Tourism Department
Date of Report: 11/26/2014
Trail Conditions: Trails Closed
Snow Cover: 5-7 inches
Area Report: Price County snowmobile trails are schedule to open on December 11, 2014, following the muzzleloader deer season. Due to agreements with private landowners, the snowmobile trails will remain closed until that time and unauthorized use may result in fines.
To order a snowmobile map or other visitor information, please call 800-269-4505. We look forward to serving your needs!
News & Events: WATCH FOR RACERS
Tuscobia Winter Ultra
January 1-3, 2015
Website: http://tuscobia.wordpress.com/
Run, Bike or Ski this self-supported race with 150-mile, 75-mile and 35-mile distance options.
Visit http://www.pricecountywi.net/events/upcoming-events/ to see all area events. These are events sponsored by snowmobile clubs:
Lugerville Chasers New Year's Day Hangover Party
January 1, 2015
1 – 5 p.m.
Club 13, 784 N. Lake Ave., Phillips – 715-339-3456
715-339-4066
Email: belanbuilders@pctcnet.net
You're invited to participate in a luncheon and paddle wheel prize game. There will be a gun, quilt and cash raffles to raise money to support the Lugerville Chasers Snowmobile Club in maintaining area trails. Everyone is welcome to attend. The raffle drawings take place at 4:30 p.m. All paddle wheel prizes are donated by club members and area businesses. All event proceeds go directly into maintaining the trail system in Lugerville including Trails 80, 87, 88, 90, 121 and 141.
Northwoods Hi-Riders Winter Picnic in the Park
January 3, 2015
10 a.m. – 4 p.m.
Solberg Lake County Park, N10750 County Park Road, Phillips
715-897-2223
E-mail: dan.b23@live.com
Join the Northwoods Hi-Riders Snowmobile Club for a winter picnic and some sledder camaraderie at the Solberg Lake County Park pavilion. Club members will be cooking up brats, hamburgers and hot dogs which will be served along with a selection of condiments and snacks. There will also be a variety of beverages to choose from including coffee and hot chocolate to warm you up or have a cold one. You can sit around the bonfire or warm up in the heated pavilion. Located on Trail #112 located northeast of Phillips. This is a snowmobile club fundraiser and everyone is welcome to attend. All proceeds will go towards trail maintenance and club expenses.
Prentice Bushbenders 9th Annual Pancake Breakfast
January 18, 2015
7 a.m. – noon
Chequamegon Sportsmen's Club, W4602 Highway 8, Prentice
715-428-2569
E-mail: p_hlasny@hotmail.com
Enjoy a delicious, hot breakfast and enter to win a door prize and/or raffles prizes during the event. Located on trail #118 or by car 1 mile east of Prentice on Hwy 8.
Sno-Drovers Poker Run & Breakfast Buffet
January 22, 23 & 24, 2015
All day; ends 6 p.m. Saturday
Moose Jaw Resort & Lodge, W770 Wind Song Lane, Park Falls – 715-762-1463, http://moosejawresort.com
715-762-1623
Website: www.snodrovers.com/index.html
Email: tsteeno@centurytel.net
Poker run starts Thursday – Ride the trails and stop at participating local businesses to collect cards. Riders meet at Moose Jaw Resort' & Lodge on Saturday at 6 p.m. to determine who has the winning poker hand. Cash prizes, raffles and door prizes. Also, stop in for a breakfast buffet Saturday morning 8-11 a.m. at Moose Jaw. This is a snowmobile club public event. Everyone is welcome to attend. All proceeds earned go directly back into maintaining the trail system.
Winter Fest
January 24 & 25, 2015
Saturday – 6 a.m. to 8 p.m.
715-339-4100 / 888-408-4800 (Phillips Area Chamber)
Birch Island Resort, Bar & Grill, N8221 E. Wilson Flowage Road, Phillips – 715-339-3151
Club 13 Restaurant & Lounge, 784 N. Lake Avenue / Hwy. 13, Phillips – 715-339-3456
Website: www.phillipswisconsin.net
Email: pacc@pctcnet.net
Saturday – Ice Fishing Contest on Duroy, Elk and Long lakes 6am-4pm, win $5,000 if you catch the tagged fish, plus everyone that registers a fish will be entered in a drawing; food & beverages will be available near the Lake Duroy boat landing; 6pm Snowmobile Parade leaves from Birch Island Resort, ends on Lake Duroy; FIREWORKS to follow; Saturday & Sunday – Cor PowerSports Snowmobile Races 9am at Birch Island Resort; Sunday – Tavern League Tour winners will be drawn at the Chaparral's Breakfast (8:30-11am) at Club 13 on Trail #102.
Cor PowerSports Cross Country Snowmobile Race
January 24 & 25, 2015
Registration is Fri. 6-8 p.m. & Sat. 7-8 a.m.; parade lap is at 8:30 a.m., racing is 9 a.m. – 4 p.m.?
Birch Island Resort, Bar & Grill, N8221 E. Wilson Flowage Road, Phillips – 715-339-3151 – www.birchislandresortllc.com
651-387-5880 (Cor PowerSports Race Coordinator)
Website: www.corpowersports.com
Email: todd@corpowersports.com
The races will take place on Wilson Lake at Birch Island Resort in Phillips, brought to you by the grassroots WI cross country snowmobile race series organized by Cor PowerSports. Race classes include Pro, Semi-Pro, Women, Jr., Kids, Team, Vintage, Sprint and Distance. There will be Yamaha racing snowmobiles at the event. Anyone of age is welcome to participate; see the Cor Powersports Rule Book. Admission is free for spectators. There are many vantage points around the lake to watch; please keep 100 feet away from the course. Awards will be announced 1 hour after the last race. This race is being held in conjunction with Phillips Winter Fest.
Northwoods Hi-Riders Radar Speed Run
January 31, 2015
10 a.m.
Polish Palace/ Sunset Haven Resort, N10555 E. Solberg Lake Road, Phillips – 715-339-3566
715-897-2223/ 715-339-3566
E-mail: dan.b23@live.com
Two 1,000 ft. tracks, 1 ice & 1 snow; cc classes, antique classes and very entertaining lawn mower class. Food & beverages under the big top. Proceeds will be used for trail maintenance & snowmobile safety classes in Price County. Located on Trail #141 northeast of Phillips. This is a snowmobile club public event. Everyone is welcome to attend.


Click Here to order a Price County – Park Falls, Phillips & Prentice, WI snowmobile trail map.
(Please include your Name, Address, City, State and Zip with your map request.)
Snowmobiling Information
Price County, Wisconsin is one of the top ten snowmobile destinations in North America as rated by Snotrax International Magazine (Fall 2003).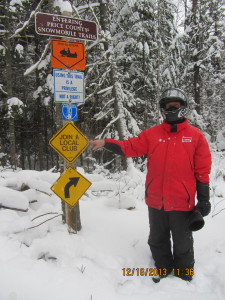 Plan your next adventure! Price County, located in Northwestern Wisconsin, is home to a variety of natural resources. This native abundance provides endless recreational opportunities, such as snowmobiling, cross country skiing, ice fishing, hiking, biking, golfing, canoeing, boating, fishing, hunting, camping, and ATV riding.
With 500 miles of meticulously groomed trails and fewer riders, Price County offers many unique ways to enjoy your snowmobile adventure in the Northwoods! Ride our trails this season and leave the crowds behind!
Opportunities include trails through the 800,000 acre Chequamegon-Nicolet National Forest, the Tuscobia State Trail from Park Falls to Rice Lake, the Pine Line Trail from Prentice to Medford, including a side trip to Timm's Hill, and numerous connecting trails as well as quality food, lodging and services in area communities making Price County the perfect snowmobile destination!
Here is what our visitors are saying:
Price County, Wisconsin trails were referred to as Priceless! by American Snowmobiler (Nov. 2006) stating they offer "many trail options, fewer crowds".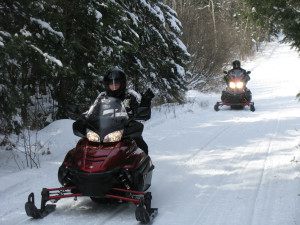 "Every year, some friends and I gather at my parents' house on Long Lake to enjoy a weekend of snowmobiling. Even though it was a little cold Friday and Saturday, we enjoyed a great weekend on the trails. We hit northern, western, and central Price County. The trails were in wonderful condition…the best we have ever experienced in our five years and 150+ miles of riding each trip we take up here." – M. Johnson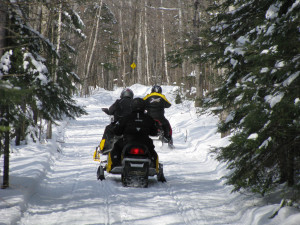 "We stayed in Phillips last weekend and rode snowmobiles from Friday thru Sunday – starting out rather cold but it was worth it 
for the wonderful the trails and people we met. We travel around 3 hours a couple time a year to come to this area for the snowmobiling and we haven't been disappointed yet with how great your trails are. Keep up the great work!!!!!!!!!!!" – J. Leeman
For more information about snowmobiling in Price County, Wisconsin please visit their website – CLICK HERE!