Reporter:
BayfieldCounty
Trail Conditions:
Excellent
Snow Cover:
10-12
Date of Report
: February 2, 2023
Area Report:
Cold weather has kept the trails in great condition even with heavy traffic.
News and Reports:
Barnestormers  
Trails are holding up well with the colder weather. Everything will be freshly groomed for the weekend.
Drummond Sno Jacks
Drummond trails are in great shape. Groomed daily. Traffic has been lighter the last few days with the colder weather. Watch for other riders and ride your side
Namakagon Trail Groomers
All NTG trails were all groomed on Tuesday and with the cold weather they are holding up well. All trails will all be groomed today (Thursday) Trails are in excellent condition.
Northern Adventures
All trails in Iron River area and trail 4 to Mason have been groomed and are in great condition.
South Shore Trails Club
All South Shore trails will be groomed by Thursday and will be in excellent condition. Still lots of helmet slapper branches east of Herbster.
Washburn Valhellers     
Washburn area trails are being groomed all week and will be in excellent condition for the weekend.
White River Ramblers
All trails in the Delta area have been groomed and are in great condition.
Snowmobile Information:
ADDITIONAL INFO:
Sign up to receive text message or email trail condition updates on the county website under "Notify Me." You can also find updates on Snowtracks and view the Wisconsin Snow Conditions widget at travelbayfieldcounty.com.  
GENERAL INFO:
Order a snowmobile map online or pick one up at area businesses. You can also download the Avenza app (for free) and get the updated Snowmobile Map on your device before you hit the trails – locate yourself on the trail map with GPS so you can see where you are, even with no cell reception! If you'd like to see the sponsor businesses on the same type of map, try the Trail Treker app ($1.99).
Be sure to stop in, warm up and patronize the businesses on our snowmobile map. Their advertising makes it possible to print and distribute the map.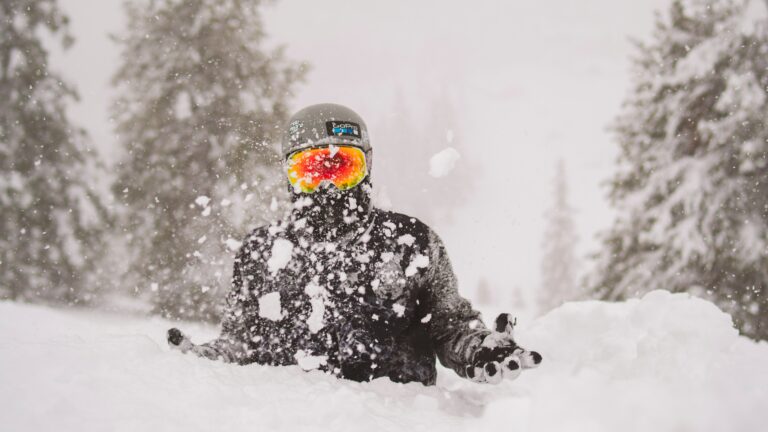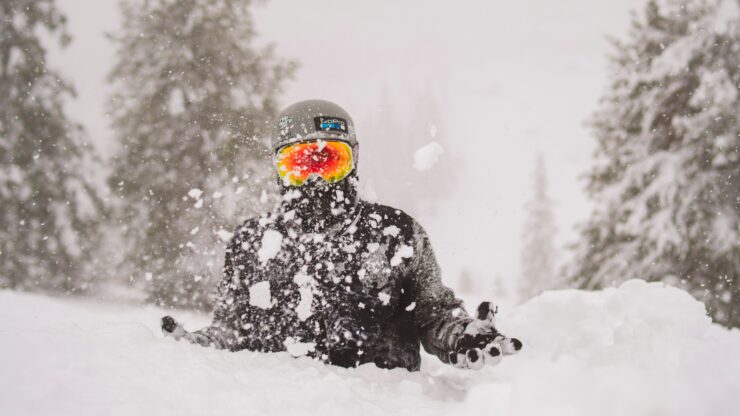 Snowmobiling Information
Click Here to order a Bayfield County, WI snowmobile trail map.
(Please include your Name, Address, City, State and Zip with your map request.)
---
Wisconsin's Northwoods is the best overall place in North America for SNOWMOBILE TRAIL RIDING and FAMILY SNOWMOBILING, according to the readers of Snow Goer magazine. In addition to winning the BEST TRAIL AREA and BEST AREA CATERING TO FAMILIES categories, the Northwoods tied for second with the Yellowstone area in the voting for Best Overall Snowmobiling Area.
Situated on the edge of THE LARGEST OF THE GREAT LAKES, pristine Lake Superior, Bayfield County Wisconsin is home to 433,582 acres of public land that provide endless trails for snowmobilers. We have over 600 miles of groomed trails along with over 1000 miles of ungroomed forest roads for your riding pleasure. Our annual average snowfall is 73 inches.
We represent the communities of CABLE, BARNES, GRAND VIEW, NAMAKAGON, DRUMMOND, IRON RIVER, DELTA, INO, MASON, BENOIT, WASHBURN, BAYFIELD, RED CLIFF, CORNUCOPIA, HERBSTER, PORT WING AND OULU.
The Northern Great Lakes Visitor Center is a great place to stop on your journey. Snowmobilers are greeted with a special area to warm or dry your gloves and hang your helmet while exploring the center's displays and 5-story observation tower which showcases the area. You'll find it near the Tri-County Recreational Corridor which runs from the City of Ashland in Ashland County to the City of Superior in Douglas County.
We are host to many scenic vistas in the Chequamegon National Forest as well as abundant wildlife including deer, wolf, black bear and elk.
Guilty of bragging about our super-groomed trails, our local snowmobile clubs continually make improvements to make our trails safe and more enjoyable for sledders.
We invite you to experience snowmobiling at its best in Bayfield County Wisconsin. Snowmobile maps/travel information are available by calling 800-472-6338 or by visiting www.travelbayfieldcounty.com.