Reporter:
BayfieldCounty
Trail Conditions:
Fair
Snow Cover:
2-12 inches
Date of Report
: January 20, 2021
Area Report:
Snow base (in inches):  2-12 inches
Status (Closed, Open, Partially Open): Open
Condition (Poor, Fair, Good, Excellent): Fair to Poor
Not a lot of change from last week. Trails remain in rideabe but fair to poor condition. Not a lot of snow in the forecast but let's hope that changes.
The same trouble spots still remain:
The Grand View and Mason areas didn't receive much snow and sled traffic could damage farm fields. Please use caution.
Trail 1 along the South shore is rough but passable.
Trail 1 to Bayfield and Legendary Waters Casino are currently closed. The trail into the City of Bayfield will not open this year, but we're hopeful for next year. The trail to the Casino is currently being worked on and will provide an update when it opens.
Namakagon Trail Groomers: All Namakagon/Cable area trails have been groomed as of 1/19 (Tuesday) and are in fair condition. We plan on grooming the whole system again on Friday.
Barnes Barnestormers: All of the Barnestormers trails have been groomed this week. I would consider them to be in poor but rideable condition. Trails 7-17 around town have seen the most traffic with bare spots on corners and hills. Trail 17 is poor by town and gets better as you head north. Trail 18 is in very good condition. Trail 31 north is poor. Trail 7-31 south is poor, with a section of 2 miles plowed (logging) just south of 43 road.
Drummond SnoJacks: Drummond groomer is back in service as of last Saturday. All trails have been groomed and reported to be in fair condition with more snow needed to improve the base. Groomer will be out again on all trails before this weekend.
Washburn Valhallers: We are grooming Monday, Tuesday and Wednesday of this week.  Trails around Valhalla have a firm thin base with very few bare spots; rideable.  We still have exposed rocks on trail #63 toward Moquah but rideable with caution.  Trail #13 between Washburn and Valhalla will be groomed today (1/20); expected to be firm and thinner toward town but rideable.  Trail #13 between Washburn and Ashland is very thin; rideable but thin with bare spots
South Shore– Port Wing, Herbster & Cornucopia: Trail 1 along the lake needs snow and is in poor condition. Trail 40, 41 and the Wally Polk trail will be groomed Wednesday and Thursday and should be in good shape!
WAINO – Waino Riders groomed the south end of Trail 1 and were planning on going to Tar Paper Alley in a day or so. Harper's road from the alley has been plowed for logging and we need more snow before we go North from there.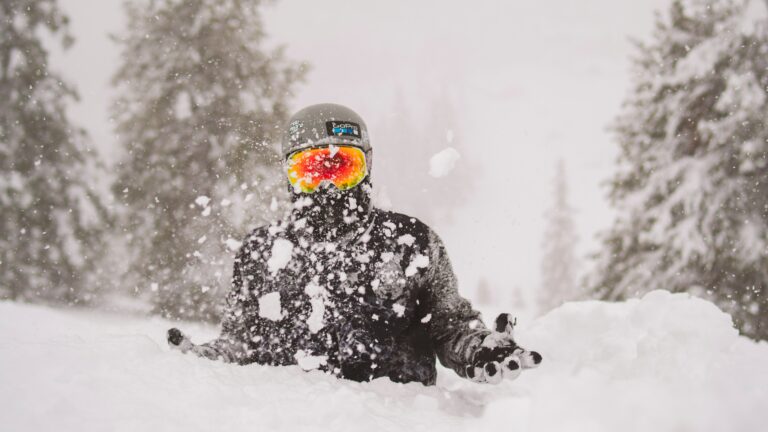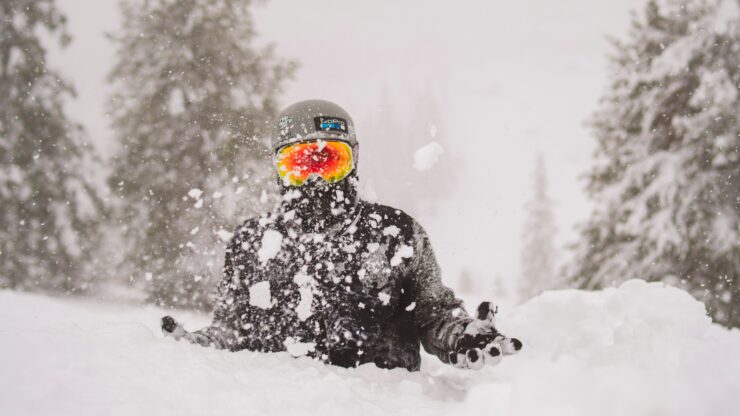 Snowmobiling Information
Click Here to order a Bayfield County, WI snowmobile trail map.
(Please include your Name, Address, City, State and Zip with your map request.)
---
Wisconsin's Northwoods is the best overall place in North America for SNOWMOBILE TRAIL RIDING and FAMILY SNOWMOBILING, according to the readers of Snow Goer magazine. In addition to winning the BEST TRAIL AREA and BEST AREA CATERING TO FAMILIES categories, the Northwoods tied for second with the Yellowstone area in the voting for Best Overall Snowmobiling Area.
Situated on the edge of THE LARGEST OF THE GREAT LAKES, pristine Lake Superior, Bayfield County Wisconsin is home to 433,582 acres of public land that provide endless trails for snowmobilers. We have over 600 miles of groomed trails along with over 1000 miles of ungroomed forest roads for your riding pleasure. Our annual average snowfall is 73 inches.
We represent the communities of CABLE, BARNES, GRAND VIEW, NAMAKAGON, DRUMMOND, IRON RIVER, DELTA, INO, MASON, BENOIT, WASHBURN, BAYFIELD, RED CLIFF, CORNUCOPIA, HERBSTER, PORT WING AND OULU.
The Northern Great Lakes Visitor Center is a great place to stop on your journey. Snowmobilers are greeted with a special area to warm or dry your gloves and hang your helmet while exploring the center's displays and 5-story observation tower which showcases the area. You'll find it near the Tri-County Recreational Corridor which runs from the City of Ashland in Ashland County to the City of Superior in Douglas County.
We are host to many scenic vistas in the Chequamegon National Forest as well as abundant wildlife including deer, wolf, black bear and elk.
Guilty of bragging about our super-groomed trails, our local snowmobile clubs continually make improvements to make our trails safe and more enjoyable for sledders.
We invite you to experience snowmobiling at its best in Bayfield County Wisconsin. Snowmobile maps/travel information are available by calling 800-472-6338 or by visiting www.travelbayfieldcounty.com.