Reporter:
Snowtracks
Trail Conditions:
Open
Snow Cover:
5 Inches
Date of Report
: February 10, 2021
Area Report:
8- Great Condition
8A- Great Condition
9- Great Condition
9A- Good Condition
10- Great Condition
10E- Great Condition
11- Great Condition
12- Great Condition
12A&B- Good Condition
14- Great Condition
17N- Great Condition
17S- Good Condition
19- Great Condition
19B- Good Condition
20- Great Condition
51E- Good Condition
182- Fair to Good Condition
Our entire trail system is groomed and in great condition. These are the best conditions we have had in awhile with a good snowfall followed by very cold weather to firm them up. Get up here and ride.
Be safe, know where you are, ride right, ride sober, stay on the trail, and have a great time.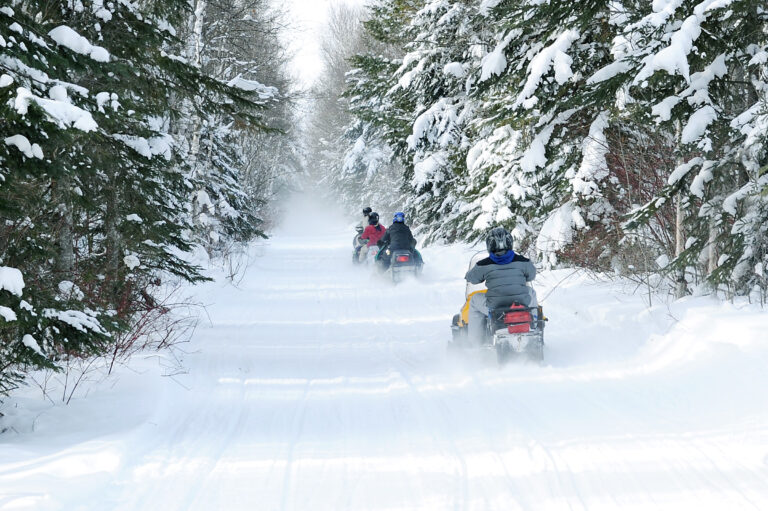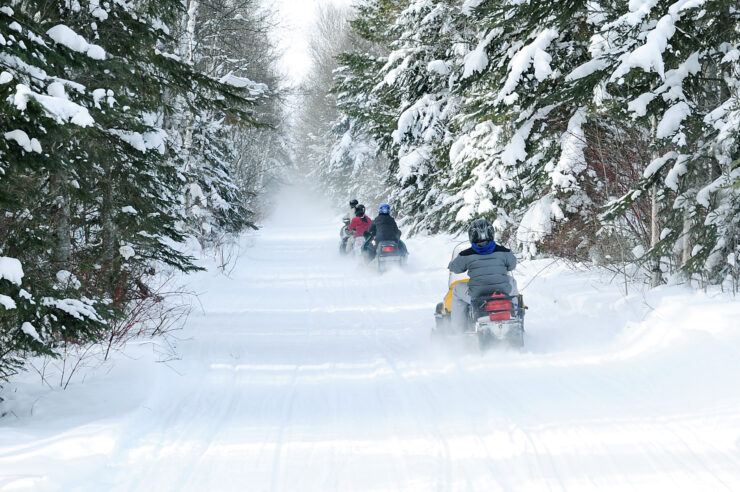 Snowmobiling Information
Snow blanketed forests filled with the sights and sounds of the Wisconsin Northwoods is what allures many snowmobilers to Iron County. Boasting nearly 200 inches of snow annually and over 450 miles of meticulously groomed trails and great reasons to set your sights on this beautiful county for your next riding adventure. Riders can also experience the mining heritage of days gone by with many remnants of how Iron County received its name.
Mercer, a popular snowmobile hub located in southeastern Iron County, is a great place to begin your riding adventure. This area has trails radiating in all directions for snowmobilers to enjoy along with ample accommodations. A choice trail of interest is Corridor 8, which travels west of Mercer past Lake of the Falls scenic area and the Turtle Flambeau Flowage. This trail meanders through beautifully wooded well-groomed trails on its way toward Ashland County. Nature loving riders enjoy an adventure on Trail 19 as it winds through the Northern Highland American Legion State Forest south to Manitowish offering scenery snowmobilers must experience to appreciate.
Mercer area sno goers events – Coming soon for 2019