Reporter:
Holly t
Trail Conditions:
Closed
Snow Cover:
None
Date of Report
: September 23, 2020
Area Report:
Good afternoon,
Second day of Fall & time to think about Winter & snowmobiling in Vilas County with it's over 600 miles of trails!!
Clubs throughout the County are busy, busy working on trail easements, reroutes, storm damage clean up, brushing & signing.  Some of the clubs in the western part of the County have lots to clean up from the tornado back in August.  It was on the ground for 6-8 miles so plenty to clean up.
So if you are a member of any club in Vilas County get a hold of the Trail Boss or President & off to volunteer to help get the trails all set for a December opening.
Boy oh boy.  Can't wait to say "See Ya On The Trails!!
Holly Tomlanovich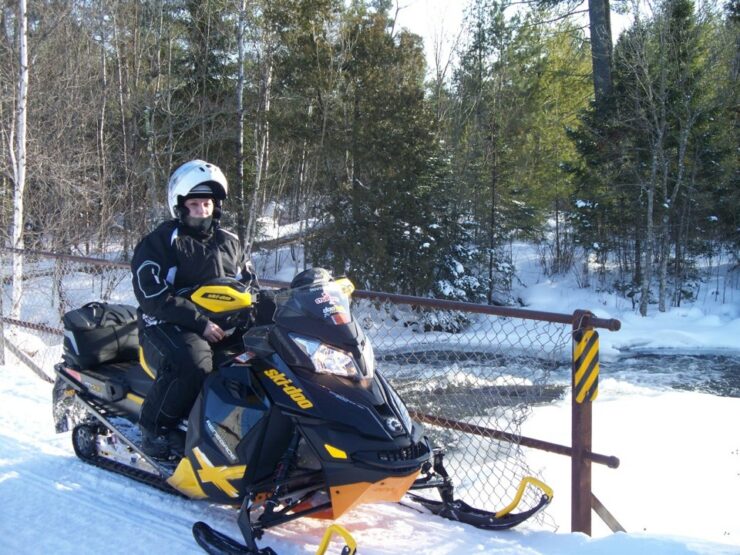 Snowmobiling Information
Eagle River has long held the distinction of SNOWMOBILE CAPITAL OF THE WORLD, and it's a matter of pride that causes local clubs and businesses to work so diligently to maintain that title. Snowmobile fever becomes a way of life in our Eagle River winters, and the talk often turns to "picks", "carbides" and performance. In fact, these snow machines seem to outnumber cars during the winter months.
Over 500 MILES OF GROOMED TRAILS connect the communities of the area, including access to major county and state routes. Trails wind throughout the area's scenic forests, but frequently pass close to service businesses which can provide you with fuel and sustenance, shelter and refreshment. If you don't have your own snowmobile, several dealerships will be happy to provide you with equipment during your visit.