Reporter:
haywardlakes
Trail Conditions:
Fair
Snow Cover:
6-8 inches
Date of Report
: January 17, 2021
Area Report:
Hello Riders!
I know many are curious about trail conditions. Yesterday the snow was slushy, some trails were good some were fair and some had icy spots and/or kicked up rocks. Our snow got quite heavy and wet and slushed up. There was also lots of traffic this weekend on top of that snow so we need it to freeze and to groom to see how they are holding up. We need cold temps and some fresh snow. Tomorrow during business hours we will speak to groomers, clubs, businesses and riders to get a transparent and honest report, everyone's good and bad differ so we will get the most popular and accurate consensus at that time and post a report. We never want to defer anyone from our county and trails but do want to be concise so you can plan to ride on good trails and make memories and continue to visit us. We also want you to trust that this is where you will find your accurate info, good or bad that allows you to make the decision to ride. Until then please be patient as we compile the info, it's a large county with hundreds of miles of trails to check and Mother Nature is playing some tricks so hang tight! On the meantime thank you for being so excited about our area and enjoying this great sport! Stay tuned! And think snow!=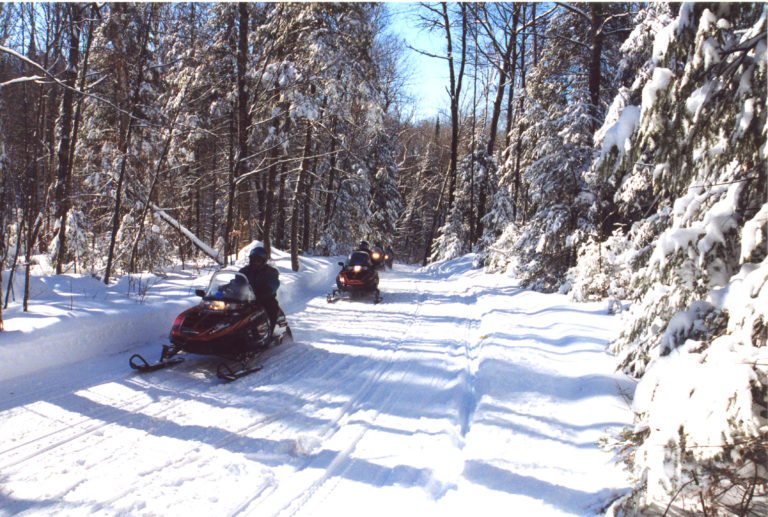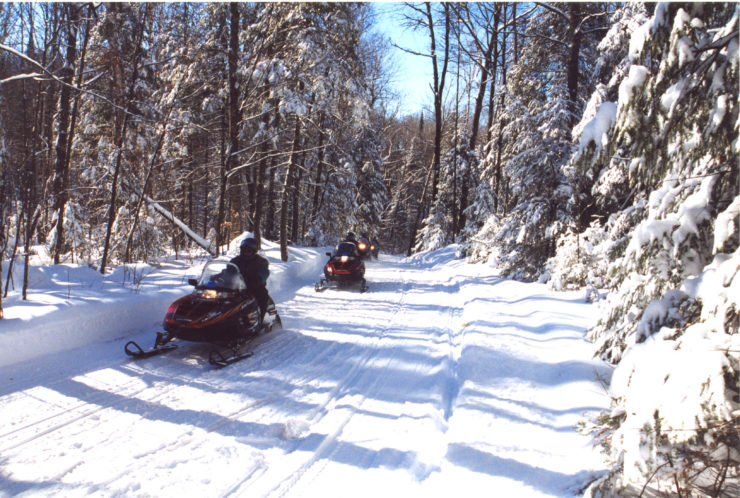 Snowmobiling Information
You can check the weather conditions at http://www.haywardlakes.com
Any questions please email info@haywardlakes.com
---
Almost every snowmobiler in the Midwest is aware of the fantastic winter playground found near the Hayward area of Sawyer County and the Cable area of Southern Bayfield County. Hundreds of miles of wilderness trails provide tours through this area's natural beauty, beckoning riders to return year after year.
The Hayward Lakes region with its rolling hills, hardwood forests, tall pine stands and pristine lakes serves as the hub of the Sawyer County trail system. A journey south from Hayward on Trail 31 takes riders across the frozen Lac Court Oreilles and along Sand Lake before joining the Tuscobia State Trail just east of Birchwood.
This well-known Tuscobia State Trail is also listed as Corridor 10 on the maps. It crosses Sawyer County from east to west passing through Draper, Loretta, Winter and Radisson, as it makes its journey across northern Wisconsin stretching from Michigan to Minnesota.
Traveling southeast from Hayward, snowmobilers are treated to a tour of the undeveloped Lake Chippewa Flowage, Wisconsin's largest wilderness lake. This focal point of Sawyer County was created in 1923 by a power company dam and has more than 17,000 acres of water with 140 islands and more than 200 miles of natural shoreline.
Trails east of Hayward meander their way towards Clam Lake. Along the way a favorite place to take a break is at the Ghost Hill Scenic Overlook located on a short spur trail off Trail 21 north of Ghost Lake. Don't forget your camera to take those memorable trip photos.
Trails lead in all directions in this scenic Chequamegon National Forest region offering unlimited choices. When staying in this area, snowmobiles are the only transportation you will need since almost everything is accessible via snowmobile. Excellent lodging with roaring fireplaces and great food can be found trailside through out this region.